BYGONES
Neat Stuff
Canadian Production Spinning Wheel - $900

Until you've loved an animal and been loved in return,
there's a place in your heart that you've never known!

---
Here's a wonderful working Canadian production spinning wheel. We estimate circa 1930 construction, but find no visible maker's mark.

Overall 45" x 45" with 30" flywheel, constructed of various woods with cast iron single treadle; also cast iron rod footman and tensioner.



Pictures:

go to http://picasaweb.google.com/ThiefMart/SpinningWheel# and you can zoom in on many of the parts.
Repaired split in wood flywheel fork does not affect function.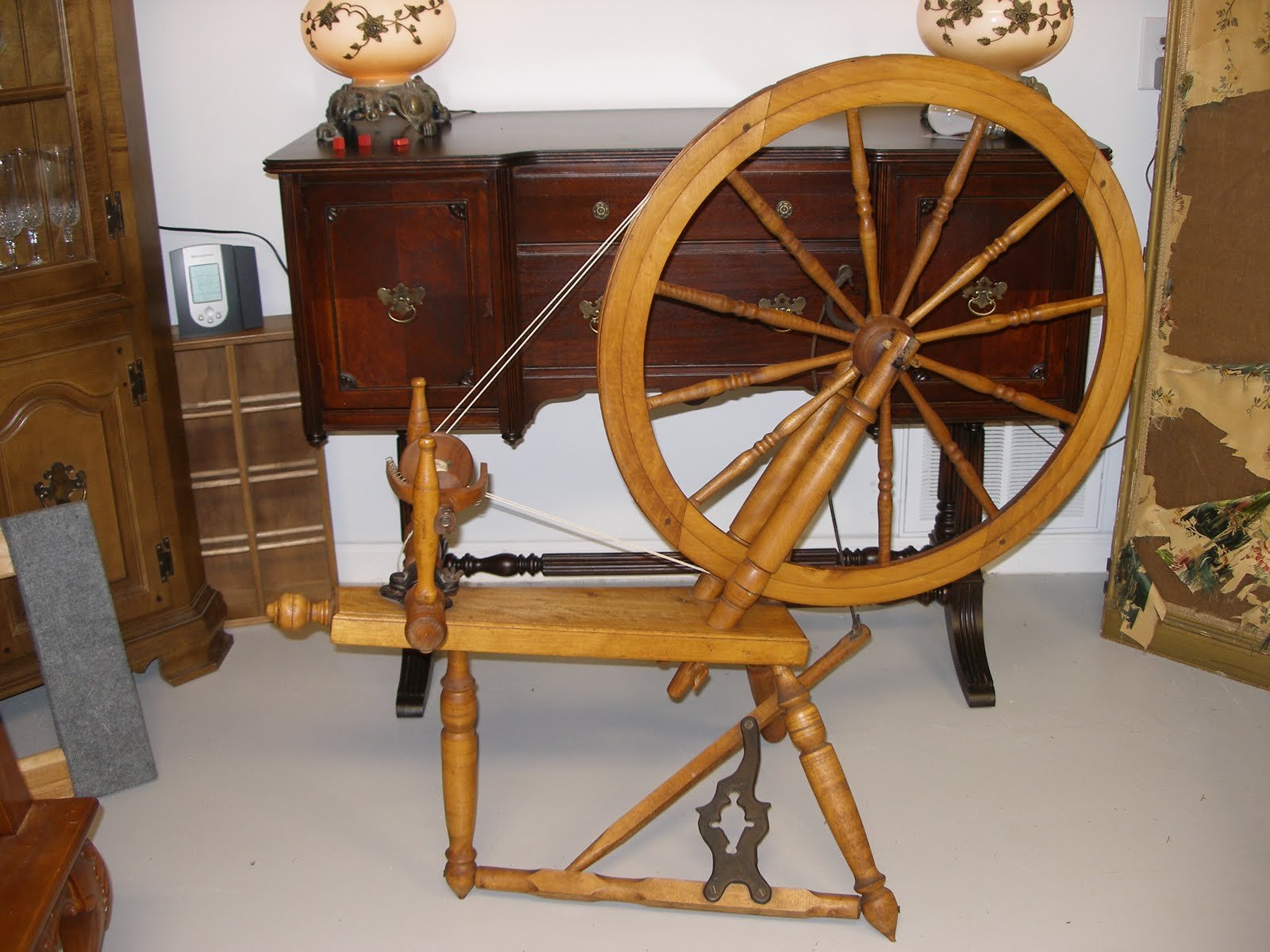 Back to Bygones



Images © J. W. Sallenger