BYGONES
Neat Stuff
Camelback Oak Wardrobe

Until you've loved an animal and been loved in return,
there's a place in your heart that you've never known!

---
Here's a remarkable oak wardrobe we would love to know more about!

Approximately 6' tall and 5' wide, this piece is far more imposing than mere measurements would suggest.

From the giant melon feet to the fully pinned construction to the forged lockset to the irregular hammered brasswork, it is a mystery to place or date accurately.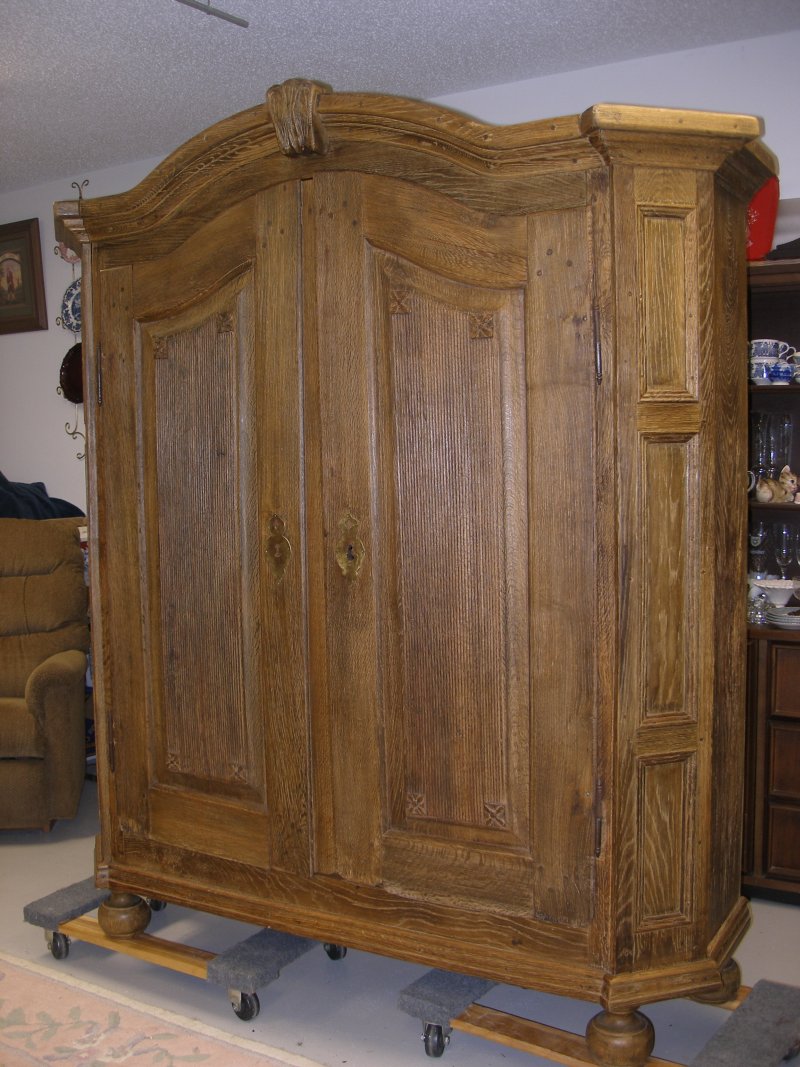 The doors are carved panels floating within rails with wooden pinned mortise and tenon corners.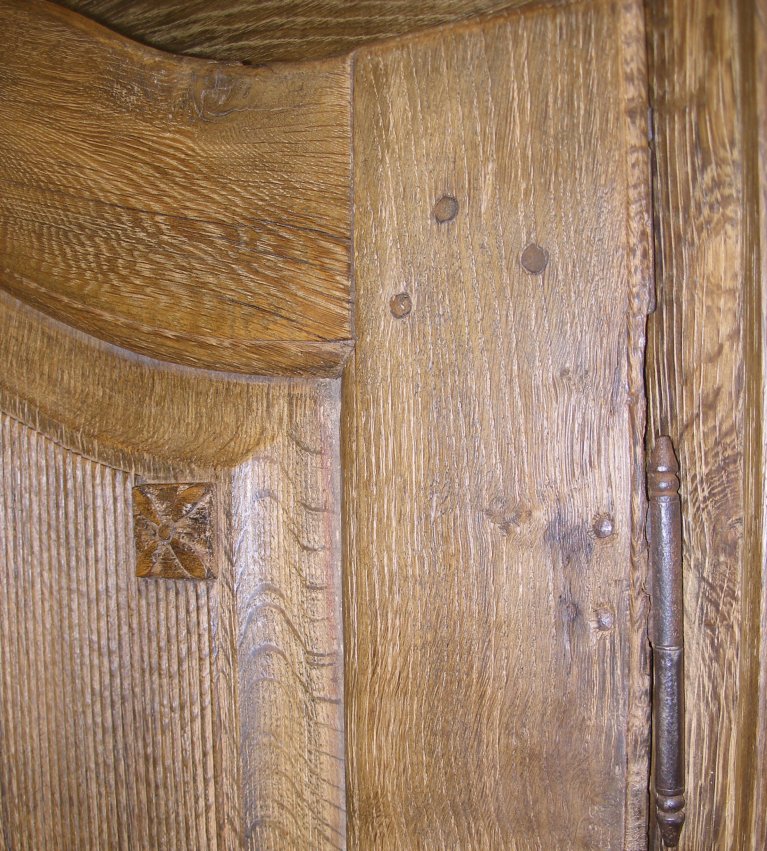 The massive lockset and other bits of kit appear hand-forged.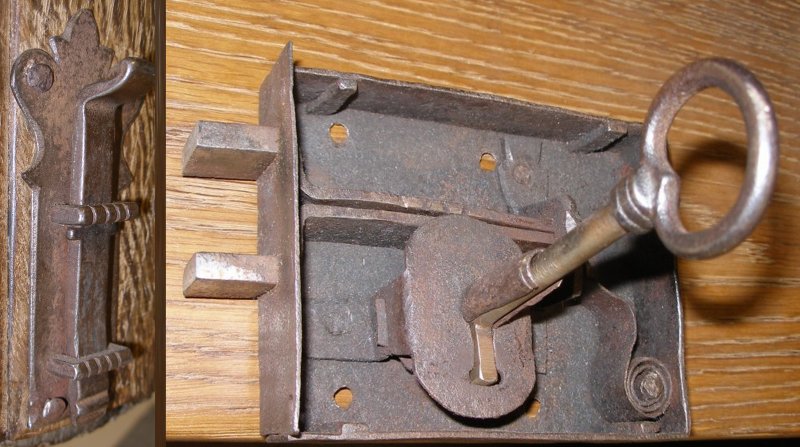 Crown moulding is pinned together. Top and back appear tongue-and-groove (although some boards appear to be grooved on both sides with a free floating spline in between).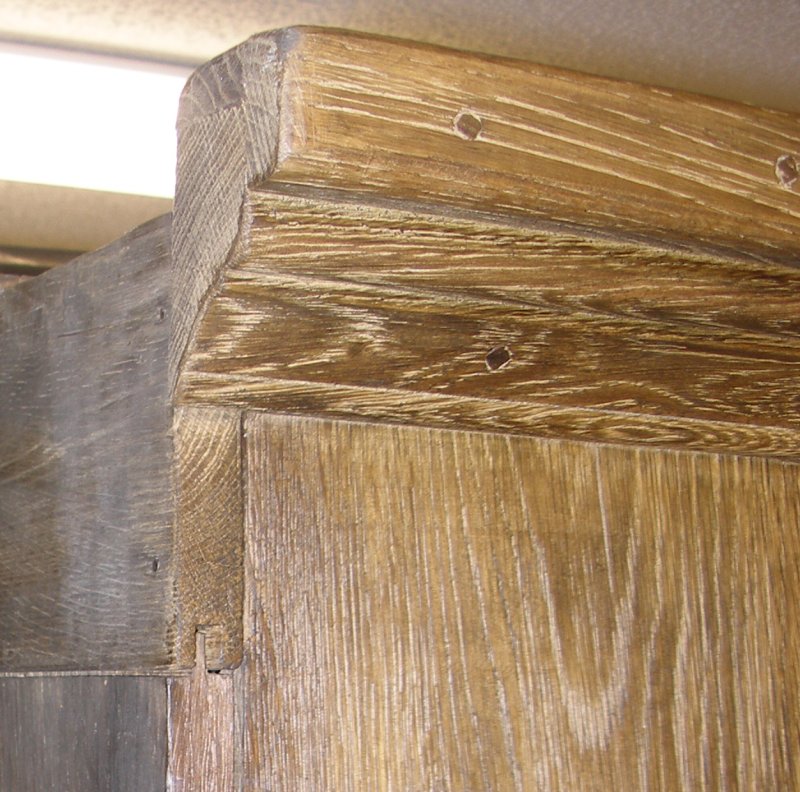 I'm just guessing that this is a 1780-1820(?) vintage product of a skilled regional craftsman rather than something produced by a dedicated furniture manufacturing firm.

If age and use lend character to an item, then this wardrobe has charisma up the wazoo!

Back to Bygones



Images © J. W. Sallenger